Orlando Divorce Lawyer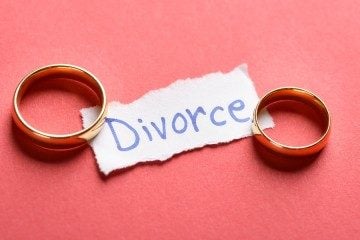 Sean Smallwood is an Orlando divorce attorney who can use his experience to help you and transparent pricing that you can actually understand.
On this page we will show you:

A brief introduction video to meet and get to know attorney Sean Smallwood
A short highlight of recognition and experience that attorney Sean Smallwood has in the area of divorce law
A list of many of the issues that divorce attorneys deal with in divorce
A description of our strategy in every Orlando divorce case
A description of our fees
The difference between a contested divorce and an uncontested divorce
Get to Know Orlando Divorce Lawyer Sean Smallwood in This Brief Introduction Video
Orlando, FL Attorney Sean Smallwood Has Been Recognized for Working Hard for Clients in Divorce
Attorney Sean Smallwood has been featured by Super Lawyers, is rated "Superb" by AVVO, and has been recognized as one of the "10 Best in Client Satisfaction" by the American Institute of Family Law Attorneys, was named One of Orlando's Legal Elite Rising Stars by Orlando Style Magazine among other recognitions. Call us today to find out how we can assist you.
There Are Many Complex Legal Issues That A Divorce Attorney in Orlando, FL Can Help You Understand
As a divorce lawyer in Orlando, we are often are tasked with many highly complicated legal issues to tackle in a dissolution of marriage litigation. The list of these legal issues is extensive and if any of the following apply to your case then you need an experienced family law attorney on your side.
Child Custody
Child Support
Division of Assets
Division of Debt
Marital Business
Spousal Support
Attorney's Fees
CHILD CUSTODY:
If there are any children under the age of 18 then your case will include the process of deciding how the child's time will be divided between the parents. This is often one of the most contested issues in the case that leads to many cases having to go to trial. It is very important for you and your Orlando divorce attorney to have a strong strategy to ensure a fair and reasonable outcome.
CHILD SUPPORT:
The courts hold to the principle that the parents have a duty to financially support any children of the marriage who are under the age of 18. This means that after the parenting time has been agreed to then a monthly child support amount will be calculated based on different factors including parent's income, the number of overnight stays the child has with each parent, child care costs, and health care costs.
DIVISION OF ASSETS:
During a dissolution of marriage, your lawyer will need to separate all assets acquired during the marriage as they are subject to equitable distribution. This can include anything from retirement accounts and stocks to household furnishings and even pets.
DIVISION OF DEBTS:
Similar to assets, all marital debt in an Orlando, FL divorce case must also be divided. Often this will include student loans, credit card debt, second mortgages, and IRS debts. It is common for divorcing couples to fight over splitting debts with allegations of mishandling funds going back and forth. Make sure your lawyer is familiar with the history of your case.
MARITAL BUSINESS:
Very often in the marriage, a business may have been started which has its own assets and earning history. The court will also see this as a marital asset to be divided. The business will need a value placed on it and often one spouse will "buy out" the other from their interest in the business. One thing to watch out for is the situation where your spouse has a business that is registered and has all of its managing done under a friend or family member's name. When this happens it can make the attorney's job very time-consuming in proving ownership in the business.
ALIMONY:
Also called spousal support, this equalizing payment is meant to ensure that the parties to the divorce walk away on equal footing to go out and support themselves. Alimony is typically seen in marriages lasting longer than 7 years and can be ordered anywhere from short-term (a few months or lump sum) to an order for permanent alimony in much longer marriages that fit certain criteria. There are many factors that the courts consider when determining alimony awards so make sure that your attorney for divorce in Orlando understands these factors and how to apply them to your particular case.
ATTORNEY FEES:
In cases where one party to the case earns substantially more than the other judges will liberally award some contribution for attorney's fees to the lesser-earning spouse. This is to say that if the lesser earning spouse shows a need and shows that the other has the ability to contribute then an award of some attorney's fees is a realistic expectation in the case.
What Sort of Strategy Will Divorce Attorney Sean Smallwood Create for My Case?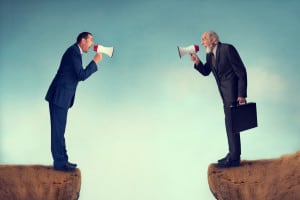 When developing a case strategy for your dissolution of marriage we will begin from the moment you first call our office. An intake paralegal will listen carefully to the facts of your situation and take detailed notes for the attorney.
When you come in for a consultation we will listen carefully to your perspective on the case and will pay close attention to your goals in the legal case. At this point in the process, we will let you know if any of the goals you have for the case are achievable and what your odds of success may be.
Next, we will create a strategic roadmap to be followed during the case that is aimed at working the case up in a way that will provide the maximum incentive to the other party to settle the case in a way that you are satisfied with.
Depending on the facts of your case these steps may include more intensive discovery demands, depositions, emergency motions to the court, face to face meetings with the opposing attorney, guidance as to proper communication with the other party in divorces involving child custody, and many others.
When it Comes to Attorney Fees for Your Orlando Divorce You Need to Clearly Understand Your Law Firm's Fee Structure
Among divorce attorneys in Orlando, FL there are two common types of fee structures that one will usually see. These can be grouped into one of two classes: Non-refundable fees or Refundable fees.
Non-refundable fees are by far the most common type of fee charged by divorce lawyers in Orlando. The main drawback to these types of fees occurs when a case settles early or a client wants to change to a different attorney. Often these clients will ask about a refund of remaining funds only to be told: "Sorry, that was a non-refundable fee".
At our Orlando divorce law firm, the majority of our dissolution of marriage clients are quoted a refundable deposit amount. Since the fees are refundable any unused portion at the end of the case will be given back to the client and the law firm will not keep funds that are not actually earned by performing work on the case.
Under this fee structure, the firm is essentially doing the work in advance on a monthly basis before getting paid. This also increases the firm's incentive to do great work for our clients knowing that they can take their funds elsewhere if they are not satisfied.
You can read more about different types of attorney fees and our fee structure here.
How Will A Divorce Lawyer Know If My Orlando Case Becomes Contested?
A contested divorce is any divorce where a case has been filed and the parties to the divorce are not in total agreement on how the issues in the case should be resolved. The most common legal issues that can cause an Orlando divorce attorney to go through contested litigation are child custody issues, child support issues, spousal support, the division of assets, and division of debts. The most common of these is child custody in divorce.
The most common argument for custody issues comes when one parent accuses the other of being unsafe, thus, requiring a more limited time-sharing schedule with the children involved in the case. This is commonly due to accusations of substance abuse, domestic violence, and neglect of children to name a few.
In this type of situation, the divorce lawyers will argue over the amount of time the children spend with each parent in the case. Some parents attempt to seek more time with the children as this has a direct impact on the child support amount that will be ordered in the case. This often leads to divorcing parents making the types of allegations discussed above.
Other types of issues that can lead to a contested divorce include when the parties formed a business during the marriage, there is a claim for alimony, and where a party is self-employed and there is a question about accurate income.
What If I Do Not Want To Fight And Only Want An Orlando Divorce Attorney To File An Uncontested Divorce For Me?
Many cases are resolved peacefully early in the process and without the need for costly litigation. Others will settle after the discovery process at a mediation conference. When either of these happens it means that the remainder of the case proceeds on an uncontested basis.
Uncontested cases still need to go in front of a judge for a final determination of dissolution of the marriage, but, only one of the parties need to attend any hearings of this type only last a few moments.
Your Orlando Florida divorce attorney will explain to you that the case can only move forward as an "uncontested" case only when the parties to the case are in complete agreement on all issues.
Any disagreement on any issue would require litigation of your case which is why having a good strategy and an ability to negotiate is crucial to your case.