Orlando Grandparents' Rights Lawyer
Florida Grandparents' Rights & Help for Orlando Grandparents with Family Law Questions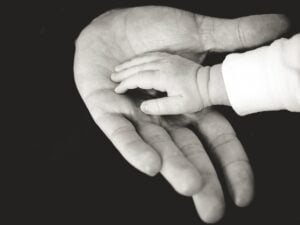 Grandparents often play an important role in their grandchildren's lives, from offering sage advice to providing child care to being an extension of the family, which works to foster a sense of stability and belonging in children. When the parent-child relationship is threatened, grandparents often feel the need and responsibility to step in and do what they can to protect their children and grandchildren. However, Florida law regarding grandparents' rights is limited and specific. At The Law Offices of Sean Smallwood, P.A., our Orlando family law attorneys can help you understand and assert your legal rights as a grandparent in Florida, and we can answer all your questions regarding legal issues affecting your child or grandchild.
Florida Grandparents' Rights Law
In Florida, grandparents' rights don't truly become effective or actionable until a parent completely prohibits visitation with grandchildren. In other words, if you can see your grandchildren at all, for any amount of time, you can't ask a court for additional time with your grandchildren. Even when a parent totally cuts off visits, a grandparent still isn't entitled to visitation unless the child has been removed from the parent's custody, and grandparent visitation serves the child's best interests. This is because it's Florida's policy that a parent's fundamental rights over his or her own child can't be overridden except when a child will be harmed if visits don't take place.
In most cases, grandparents have little or no say in a custody proceeding involving the child's parents. However, in limited circumstances, a grandparent may be able to obtain custody of a grandchild in Florida. A court may transfer custody to a grandparent if doing so would be in the child's best interests, and the parent(s) has been deemed unfit, or the parent(s) poses a danger to the child. Our family law attorneys can help you determine if grandchild visitation or custody is possible in your situation.
Advice for Concerned Grandparents Seeking to Help Their Children
At The Law Office of Sean Smallwood, P.A., grandparents often call on behalf of their son when the mother of their grandchild won't allow the father to see his child. We also frequently field questions regarding relocation issues, such as a parent and grandchild moving to another state without discussing the move with the grandparents or the child's other parent. In these cases, we help grandparents understand the legal rights their son or daughter may have, so the family can determine their best course of legal action, from hiring a family law attorney to filing motions in court.
Talk to an Experienced Orlando Grandparents' Rights Attorney Today!
For more information about grandparents' rights in Florida, please contact The Law Offices of Sean Smallwood, P.A. in Orlando. We understand and appreciate the difficult circumstances grandparents often find themselves in when family relationships are complex or strained, and we can help you strengthen your family bonds by applying the law correctly and strategically.
Schedule a Confidential Consultation Today
"*" indicates required fields