Orlando Divorce Mediation Lawyer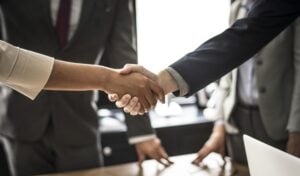 Avoiding a prolonged trial is important to many divorcing couples, but that doesn't mean they're in agreement on every divorce issue, such as property division, support payments, or child custody. Mediation is an excellent way to negotiate such issues, so that both spouses are amenable to the terms of their divorce. In some cases, Florida courts even order mediation to help divorcing couples resolve their issues. At Sean Smallwood, Orlando Divorce & Family Law P.A., we have experience representing clients in Orlando divorce mediation proceedings, ensuring our client's rights and interests are asserted and protected, while working toward the ultimate goal of settling issues amicably and positively.
Divorce Mediation Near You
Mediation is a way for divorcing couples to talk about their issues and concerns with the help of another person who is objective and impartial. A mediator does not make any judgment about who is right or wrong in a dispute, nor will a mediator tell you how to resolve your issues. In mediation, you and your soon-to-be-former spouse can try to find solutions that make sense to both of you and that you will both feel good about once your divorce is final. Florida courts are very supportive of mediation and encourage divorcing couples to use mediation whenever possible. In fact, the Florida courts expound the following benefits of mediation:
Mediation provides an opportunity to talk with someone who is impartial.
The issues in your dispute are not decided by someone else, which gives you the opportunity for self-determination.
What you say in mediation is confidential.
The mediator can help you overcome obstacles to communication with your spouse.
Mediation agreements are enforceable.
A mediated agreement allows you and the other person or party to reach flexible solutions to your dispute.
Mediation is not a trial nor an arbitration.
Mediation can save you time and costs.
You know what you have agreed to in mediation instead of gambling with what the court may decide if you go to trial.
Mediation is an opportunity to gain a greater understanding about why your issues arose in the first place.
When you are represented by a lawyer in mediation, you can decide whether you want to talk during mediation or if you'd prefer your attorney to speak for you. The Law Offices of Sean Smallwood, P.A. offers representation in divorce mediation proceedings, or we can advise you before and during mediation, ensuring you are organized, prepared, and informed, with clear goals in mind.
Talk to an Experienced Divorce Mediation Lawyer in Orlando Today
To learn more about handling your divorce through mediation, please contact our Orlando divorce lawyers. We can provide the legal advice and guidance you need to make your way through the divorce process in the manner that's best for you and your circumstances.
Schedule a Confidential Consultation Today
"*" indicates required fields