Orlando Child Support Lawyer
Get Help Now From an Orlando Child Support Attorney Who Can Get You a Fair Result in Your Case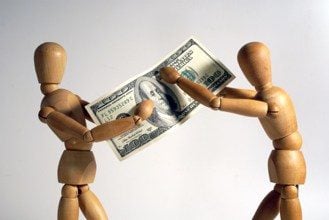 Any time a family law attorney or divorce lawyer deals with child-related issues, the case will, at some point address the issue of child support. The lawmakers in Florida believed that every child has the right to be financially supported by both parents if at all possible. An experienced Orlando child support attorney can assist you in making sense of the confusion that goes along with child support guidelines, financial affidavits, income withholding orders, and more.
Want to learn more about family law strategy? Click here to subscribe to our educational email and video series
Child support in Florida is based largely on the net incomes of each parent, the amounts paid for the child's health insurance and daycare, and the total number of overnight visitations each parent has with the child. There are many opportunities throughout the case where an experienced child support lawyer can work to get you and your family the best possible outcome with regard to an order for support of children. Items that will be involved in a child support case include:
Financial Affidavit
Child support calculation worksheet
Compliance by both sides with mandatory financial disclosure
What If I Need An Attorney For Modification of Child Support in Orlando, Florida?
There are several reasons to modify child support orders, one of the most common is when your ex refuses to pay child support. If the child support order is not scheduled to terminate within 6 months and there is a substantial change in circumstances (i.e. more overnight time-sharing, increase in income for person receiving support or decrease in income for the person paying support) or if the support amount has not been reviewed in three (3) years since the entry of the Final Judgment or entry of last order addressing support then it may be time to modify a child support order. If either parent's income has increased or decreased the change in child support amount must be either 15% or $50.00, whichever is greater. With the enactment of the new child support statutes in 2011, it changed the formula for which child support is calculated. Under the old guidelines, the paying parent was required to exercise at least 146 overnights a year. Now, the paying parent is only required to exercise 73 overnights a year. Most child support orders entered prior to 2011 exercise at least 73 overnights a year with every other weekend and half the summer time-sharing provisions. However, you must have a substantial change in circumstances or not had a review of the child support for three (3) years to file to modify child support. The new statute expressly states that a parent paying child support cannot seek a modification solely based on the statutory change in overnights allowing a reduction in child support. When calculating child support, other needs of the child are addressed, including 100% of childcare costs and 100% of health insurance costs for the benefit of the minor child. Additionally, credits are given to the parent directly paying these costs. If either parent either reduces these costs or there is a need to increase these costs, there is a substantial change in circumstance. A substantial change in circumstances goes both ways for either parent. Here are some common substantial changes in circumstance:
A decrease in income for the parent paying support (must be an involuntary loss of job or income)
Increase in income for parents receiving support
The need for a child decreased (child is school age and does not require full-time child care)
Disability of either parent
Prolonged illness
If the parent paying support becomes the majority time-sharing parent
Often, the child support case can resolve sooner than other family law cases if and when all the financial discovery has been completed and the parties involved in the case agree that based on the discovery, the guideline support calculations will decide the case without any further back and forth between the parties involved. Your attorney can then prepare the case for finalization and obtain a final order from the court. If, however, one or both of the parties does not agree that the guideline amount will determine the final result, then both sides should set the matter for trial and present all the facts to the court for a judicial decision on the case. At trial, your attorney can present the facts to the court in a light most favorable to your position on the case. Florida child support cases are very complicated, and you should always consult an experienced Orlando child support attorney. Call our office today to schedule a consultation to discuss your case: 407-574-6155.
Reviews of Sean Smallwood, P.A.
These are just some of our 67+ Google reviews.
⭐⭐⭐⭐⭐ "Mr. Sean Small wood & his team are amazing people. It was my first time going through a child support case not knowing anything. Mr. Sean took his time to educated me on my rights as a father & advise me on the Necessary steps to take. They worked around my budget financially, time management & were very quick on responding back to all my questions. Amazing team. 5-stars all the way" –Rafael H.
⭐⭐⭐⭐⭐ "Sean supported me on my child support case and did an amazing job! Him and his team are very educated and professional. They always kept me updated on my case and were very fast responding to emails and calls. Sean himself is very kind, outgoing and confident. I recommend this firm to everyone. I will definitely contact them whenever in the future I may need their expertise. Thank you Sean and your team!" –Angel L. M.
⭐⭐⭐⭐⭐ "Sean represented my husband in his child support case…. From the minute you enter his offices in downtown Orlando till you enter the court room you feel a very relaxing and very comfortable atmosphere. Sean really took his time in explaining everything and making sure we understood all aspects of the case and how it was going and what could happen and what could not happen. We are extremely happy with the outcome of our case" –Jessica D.
Schedule a Confidential Consultation Today
"*" indicates required fields