Experienced Orlando Family Law Attorney Near You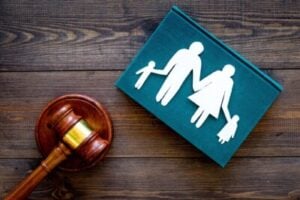 Family law describes the area of law that encompasses divorce, paternity, child custody, child support, and other similar types of domestic cases. Sean Smallwood is an Orlando family law attorney near you who can assist you in any area of family law requiring the assistance of an experienced lawyer in Orlando Florida.
Because family law litigation can be extremely stressful on litigants, our firm works hard to reduce the conflict in the case by utilizing all tools at our disposal to negotiate fair and equitable settlements for our clients.
If you need an attorney in Orlando our family lawyers to represent clients in the following areas:
Frequently Asked Questions About Family Law
What Do I Do If I Have Been Served Family Law Or Divorce Papers?
If you have been served with legal papers then you only have twenty calendar days to file a written response with the Court You should call an Orlando family law firm near you during this time. If you do not file your written response in time then the other side can obtain a default against you and may be able to get what they are asking for without input from you in the case. You should always make it your top priority to deal with finding the right family law attorney when you are served since it is not always possible to go back and address the case once a default judgment has been entered against you. Learn more about the Divorce Process in Florida.
The Other Party Is Self-Employed And Is Hiding Income. How Can I Prove Their Income?
This is a very common and very complex issue that family law attorneys deal with. The reality is that the IRS permits self-employed individuals to write off income that the family courts will want to count as income for child support calculation purposes. Most small business owners are under the mistaken belief that because their tax return shows a low income that this is an accurate representation of their income.
An experienced family attorney will submit additional discovery requests for corporate tax returns, bank statements, subpoenas for corporate records, and depositions. Unfortunately, you can never assume that the judge will "do what is right" as they are limited in their authority to items that are proven with adequate evidence.
What If I Cannot Afford To Hire An Attorney For My Family Law Case?
If you are having a hard time coming up with the funds to hire a family lawyer then there are certain community legal organizations that offer free and reduced-price representation by lawyers for certain family law issues. These programs usually have strict income requirements meaning that if you earn too much then you do not qualify for their services.
What If I Want To Settle The Case At Mediation?
Every contested family case will be required to go to a mediation which is a mandatory settlement conference. Though a large percentage of cases settle at mediation, this is entirely dependent on both parties being in agreement on the issue to be settled. If the parties to the case cannot get on the same page and agree then the case will need to be set for trial.
Schedule a Confidential Consultation Today
"*" indicates required fields