Orlando Child Relocation Lawyer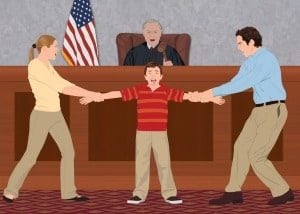 A segment connected with Florida child custody and divorce laws is that of child relocation. This happens anytime a mother or father desires to relocate the child further than 50 miles away from the courthouse that produced the prior visitation order. Couples with children could possibly choose to relocate for any variety of underlying factors that include a good job, a wish to be closer to family members, or possibly a new marriage. Regardless of the reason is, the route to be taken shall be the exact same and you should have the help of an Orlando child relocation attorney.
Parents wanting to relocate have to submit a request to relocate with minor children in the jurisdiction where the children reside. A copy of the request to relocate is required to be personally served on the other parent giving them twenty days to prepare a written opposition to the move which must list certain points relating to that parents objection to the request. Sometimes the non-moving parent consents with the relocation in that case the parents are free to complete a particular kind of signed agreement permitting the move, even so, almost all of the time you'll find objections submitted and the case has to go to a trial to be resolved by the family court judge.
Need to learn about family law? Click here to subscribe to our educational email series
The FL statute sets out a list of criteria that your judge uses to figure out whether or not to grant the relocation. Each and every side should base their case on these factors so that you can have a chance at success in trial. The judge will need to be convinced that enabling the move is within the best interests of the child involved and not just in the best interests in the parent requesting the move. The court will also be especially concerned to be sure that the non-relocating parent will nonetheless be capable of workout visitation and communication with the child in such a way that could not hinder the connection between the youngster and that parent.
Commonly, a relocation case could be extremely difficult type of case to win. This is mainly because you must convince a judge that it's in a child's best interests to move away from one of their parents while the other parent's objecting. In case you or someone you know has or will have a relocation case then you will need to make certain the case is properly handled as you may not just continually petition the court for relocation. When a judge denies a move that parent must wait until some substantial change in circumstances has occurs which is not an easy legal burden to meet.
Call us today to speak to an experienced Orlando child relocation attorney today: 407-574-6155
Schedule a Confidential Consultation Today
"*" indicates required fields