Orlando Child Custody Lawyer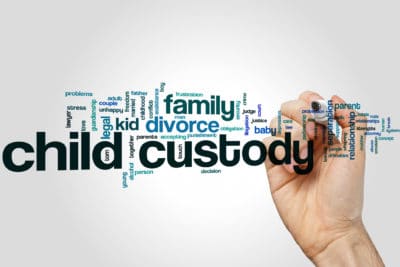 Sean Smallwood is an Orlando child custody attorney who understands that your future with your children will be determined by a list of legal factors in the Florida statute. He also understands that your custody lawyer must understand how to apply these factors to your case and the importance of having a strategy.
This page about child custody in Orlando discusses:

The legal factors the courts will use to decide your case
Provide you useful information for your custody issue
Show you exactly why Sean Smallwood, P.A. is the best Orlando child custody attorney for your case.
"When our clients find out we have a refundable retainer it gives them one less thing to worry about during their case." – Sean Smallwood, Esq.
What Does a Child Custody Lawyer in Orlando, FL Need to Know to Win My Case?
When looking to hire a child custody lawyer near you, make sure they know the following and shape their argument in court around these factors:
Each parent's ability to maintain the parent/child relationship between the child and the other parent.
A parent's ability to follow the parenting schedule and to agree to any needed changes.
How parenting responsibilities will be divided between the parents.
Each parent's ability to place the child's needs before their own.
How long the child has lived with one parent and if it is stable.
The ability for the parents to maintain a parenting plan even when travel is involved for visitations.
Each parent's moral fitness.
The mental and physical health of the parents.
How well the child does at home, school, and in the community.
After considering the intelligence and maturity of the child the court may take into account the child's preference.
The level of personal involvement of each parent in the child's life such as friends, school, doctors, and activities.
The ability of each parent to provide a good routine for the child when it comes to discipline, homework, meals, and bedtime.
The ability for each parent to communicate with the other parent on matters involving the child.
Evidence of domestic violence, sexual violence, child abuse, child abandonment, or child neglect.
A parent's ability to be involved in the child's school and extracurricular activities.
A parent's ability to provide a home for the child, free of substance abuse.
A parent's ability to shield the child from ongoing court action by not discussing the litigation with the child or otherwise exposing the child to such information.
Any other factor that relates to the best interests of the child.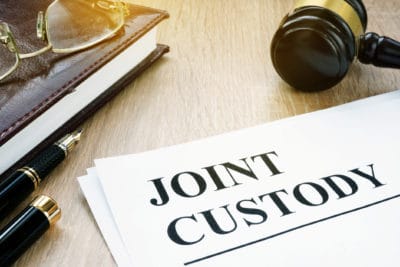 Child custody cases in Orlando have changed over the years; these days, joint custody awards are common.
Historically, child custody courts would almost always give mothers a vast majority of the parenting time with the child. Today, however, more Florida courts are giving mothers and fathers an equal footing when it comes to parenting time with the children.
It seems that courts are split on this issue with big city courts giving more parents rotating 50-50 time-sharing and smaller rural courts taking a more traditional approach giving mother's the majority of parenting time with children more of the time. This is why, men should seek a Men's Divorce attorney near them in order to ensure they get the same child custody privileges as their spouse. Our experienced child custody law firm in Orlando, Florida can guide you through the confusion and help you to make sense of the family law courts.
Today, the courts use terms such as time-sharing, parenting plan, and shared parental responsibility to address custody and visitation cases. An experienced child visitation lawyer knows the ins and outs of litigating in Orlando, Florida and can work on a parenting agreement that will mean the most time for you, the best possible child support figures, and a lower chance of ending up back in court for a modification later.
We also help with emergency custody orders in Florida.
These are many of the reasons why parents need the assistance of an experienced Orlando child visitation attorney. It does not matter if the case begins as a divorce, paternity, or another type of case.
Our firm understands the differences between the judicial circuits and can take an approach to get you the best possible outcome for your family. In addition to issues involving child time-sharing, our firm can provide you with experienced representation in the event that you may need an attorney.
Frequently Asked Questions of Our Child Custody Attorney:
Q. Can I get equal time with my child?
A. The short answer is yes, however, this will depend greatly on several factors including your work schedule, the distance between the two parents' homes, historical involvement with the child's care, ability to show you can safely care for the child, among others.
Q. The other parent is accusing me of being on drugs and being violent, but, those are not true. Does this mean I will not get time with my child?
A. The custody courts in Central Florida are well accustomed to hearing all types of allegations of bad conduct in custody cases. The courts also understand that these types of allegations are sometimes made up in order to gain an advantage in the case by the other parent.
For this reason, a judge will usually want to see proof of these allegations before they limit a parent's contact with their kids over allegations.
If you are going through a child custody or visitation issue then call our office in Orlando, FL today to schedule a strategy session for your case: 407-574-6155
Schedule a Confidential Consultation Today
"*" indicates required fields