Orlando Uncontested Divorce Lawyer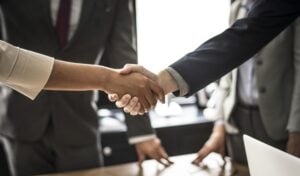 Divorce is often portrayed as a long and complicated legal matter with Orlando divorce lawyers on both sides fighting in court—there is yelling, people are crying. But divorce doesn't have to be this way, and, in many cases, it's not. When both spouses agree their marriage isn't working any longer, and they know how they want to handle divorce issues, such as child custody, child support, and property division, there is the option for an uncontested divorce in Florida. At The Law Offices of Sean Smallwood, P.A., we provide legal advice and representation in Orlando uncontested divorce cases because even though your divorce may be uncontested, you still need to protect your rights and interests.
Florida's Simplified Dissolution of Marriage
For some uncontested divorce cases, Florida law offers a process called a "Simplified Dissolution of Marriage." With this process, a couple can generally obtain a divorce in about a month from the time the petition for divorce is filed, so long as there is total agreement on the terms of the divorce. In addition to both spouses agreeing to use the Simplified Dissolution of Marriage process, the couple cannot have any dependent children, the wife cannot be pregnant, and no alimony can be involved. Additionally, at least one of the spouses must have lived in Florida for six months prior to filing for divorce, and both spouses must agree the marriage is irretrievably broken.
Uncontested Divorce with Children, Alimony, or Other Issues
Not all uncontested divorces qualify for the Simplified Dissolution of Marriage process. If you have children or you're expecting to pay or receive alimony, you must go through the regular Florida divorce process. However, your divorce can still be relatively quick and painless if you and your soon-to-be-former spouse agree on child custody, you create a parenting plan that meets Florida's parenting plan requirements, and you work out a fair and reasonable alimony arrangement. If you and your soon-to-be-former spouse do not agree on a certain aspect of your divorce, but you still see eye-to-eye on most issues, you can try mediation to resolve the issue and ultimately stay the course for an uncontested divorce.
Speak with an Experienced Orlando Family Law Attorney About Uncontested Divorce in Florida
Simply because your divorce is uncontested, that doesn't mean you won't benefit from consulting with an experienced Florida family law attorney. The necessary forms can be confusing, and once they are entered in court, they can't be altered. The Simplified Dissolution of Marriage process also eliminates your right to a trial or an appeal. Make sure your rights and interests are protected before you file for divorce when you still have the option to engage and negotiate. Contact Sean Smallwood, P.A. to discuss your needs and concerns with a caring and experienced Orlando family law attorney.
Schedule a Confidential Consultation Today
"*" indicates required fields
More Uncontested Divorce Resources: