Orlando Father's Rights Attorney
There is a major problem that dads face when looking for the right Orlando father's rights lawyer to represent them in their men's divorce, support, or custody case. That's whether or not they have chosen the right law firm to help them. This is because we all know that some attorneys are great, while others may fall short.
"It's like I see a weight lifted from people's shoulders when they find out we have a refundable retainer option I think it shows people that they can really trust us." – Sean Smallwood, Esq.
I wanted to find a way to solve this dilemma that dads face. So, I decided to offer a refundable retainer option for payment of legal fees. Why? Most law firms will charge you a non-refundable fee to represent you, which means that if the case settles early or if you want out of the case early, they tend to deny your request for any refund.
For this reason, you are basically stuck with them, good or bad, until the case is over. However, if you opt for a refundable retainer with Smallwood, P.A., you can be assured that if for some reason, you need out of the case, you will get back any funds that the firm did not earn while working for you. Call us now: 407-574-6155
Can a Father's Rights Lawyer Get Me 50/50 Custody?
Historically, in Florida men would almost always receive less time-sharing and pay more child support for children than the mothers did. This resulted in children being raised primarily by the mothers with dad's playing a very small role in the raising of the child.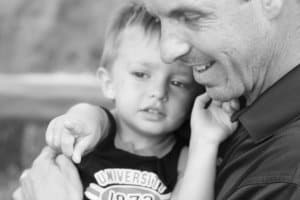 In recent years, however, Florida lawmakers and child custody courts have realized the importance of both parents playing an active and liberal role in the raising of their children. The rights of fathers in Florida child custody and visitation cases have come further in recent years than at any time in recent history.
Want to learn more about family law strategy? Click here to subscribe to our educational email and video series
More now than ever before is it apparent that family law courts are issuing orders for parenting plans that allow fathers to have shared custody or 50/50 time-sharing. Some points that may contribute to an order of split time-sharing include but are not limited to:
How active a father has historically been in the child's life.
Does a father have the ability to exercise half of the time-sharing if it is awarded? ( Does his work schedule make 50/50 doable?).
Would this type of parenting-plan be in the child's best interests?
Do the parents live close enough together for 50/50 to work logistically?
Do the parents get along and communicate well enough to allow a split visitation schedule to work?
How old is the child?
These are only a few of the considerations that the court will use to make its decision and your Orlando father's rights attorney can meet with you to go over additional considerations that may apply to your individual case by reviewing the Florida statutes with you.
The current trend seems to show that courts in heavily populated areas tend to show the most favorable results for fathers who are seeking the most time-sharing with their children. Conversely, courts in more rural and small-town areas tend to be moving more slowly in the direction of dads and still tend to favor mothers as the majority of time-sharing parents. Again, this is all heavily dependent on the facts of a person's individual case.
You might also be looking for a men's divorce law firm in Orlando.
Frequently Asked Questions:
If I get 50/50 custody, does that mean there will be no child support?
This is a common myth that I hear regularly. The truth is that having an equal contact schedule does not guarantee a zero child support obligation as support calculations take a number of factors into consideration and time-sharing is only one of those. You could still pay support with a 50/50, but in most cases, it is lower than if you only had every other weekend schedule.
She is not letting me see my child at all; how soon can I see my child?
There are many strategic approaches to get time-sharing up and running in a case that depends heavily on the facts of the case. However, in most cases, the first move is to get a petition filed and to serve a special order with the petition (in the Ninth Circuit) which requires contact with the child to occur unless there are serious safety concerns. This opens the door for us to use a vast array of procedural and out-of-court approaches to provide a maximum incentive for the parties to start time-sharing and co-parenting even before the case goes to mediation.
Schedule a Confidential Consultation Today
"*" indicates required fields