Orlando Alimony Lawyer
Do You Need An Orlando Alimony Lawyer To Help With Your Divorce?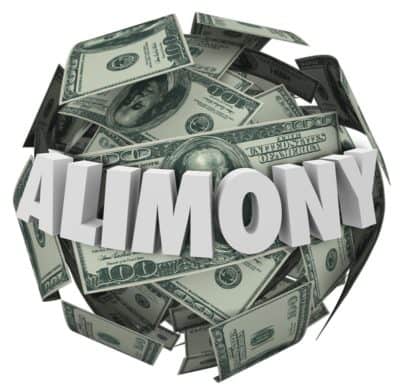 One very common issue that divorce attorneys in Orlando, FL deal with is that of alimony. Also referred to as spousal support, this issue arises most commonly when the parties to the divorce have been married for a term longer than seven years and where one of the parties earns substantially more than the other. An Orlando alimony lawyer familiar with alimony factors can explain whether your case could be an "alimony case".
Currently, the state of Florida does not have specific alimony guidelines which means that the decision to award alimony, how long it will last, and what amount will be paid is completely at the discretion of the judge in your divorce case. For this reason, it is entirely possible for the same or similar case to go in front of two judges and end up with two completely different judgments as to alimony.
Types of Alimony in Florida
Florida statute section 61.08 is the section of Florida law that provides the types of spousal support that Orlando divorce judges can award and the factors that the judges must adhere to when considering these awards.
The different types of spousal support (alimony) that courts can award are bridge-the-gap, rehabilitative, durational, or permanent alimony. Each alimony type has its own set of factors that your divorce attorney will compare to the facts of your case and argue to the court.
Usually, alimony is also not granted in Florida marriage annulment cases.
The first and most important question that your Orlando divorce lawyer will examine in any alimony analysis will be if the requesting spouse can show a need for alimony and then if it can be shown that the other spouse has the ability to pay support based on the standard of living established during the marriage.
If the answer to the two questions above is "yes" then the divorce court will consider the following factors as outlined in section 61.08 of the Florida Statute:
(a) The standard of living established during the marriage. (b) The duration of the marriage. (c) The age and the physical and emotional condition of each party. (d) The financial resources of each party, including the nonmarital and the marital assets and liabilities distributed to each. (e) The earning capacities, educational levels, vocational skills, and employability of the parties and, when applicable, the time necessary for either party to acquire sufficient education or training to enable such party to find appropriate employment. (f) The contribution of each party to the marriage, including, but not limited to, services rendered in homemaking, childcare, education, and career-building of the other party. (g) The responsibilities each party will have with regard to any minor children they have in common. (h) The tax treatment and consequences to both parties of any alimony award, including the designation of all or a portion of the payment as a nontaxable, nondeductible payment. (i) All sources of income available to either party, including income available to either party through investments of any asset held by that party. (j) Any other factor necessary to do equity and justice between the parties.
If you are going through a divorce and would like to speak to a divorce attorney for alimony in Orlando, FL, call our office today at 407-574-6155.
Reviews of Sean Smallwood, P.A.
These are just some of our 67+ Google reviews.
⭐⭐⭐⭐⭐ "Highly recommend! I cannot say enough good things about Sean Smallwood and his team! They were amazing to work with! They always put my best interest and my daughter's best interest first. They took the time to talk to me and understand my situation to formulate a strategic plan of action. I'm so grateful for this firm!" –Jennifer R. B.
⭐⭐⭐⭐⭐ "From the very 1st meeting with Sean I knew I'd found the right Team! Not just a Team that would fight for me but would also be a voice for my children. The process was exhausting at times due to a challenging opposition……However, Sean always had a professional and ethical way to navigate the small setbacks which allowed us to never lose traction in the case. I would also like to highlight how personal the experience was especially during those moments when I was ready to throw in the towel. Sean and his staff consistently made themselves available when I needed them the most. The end result far exceeded my expectations and wouldn't have been possible without the expert team of professionals that Sean has put together. Truly a Client First Organization!" –Mike S.
⭐⭐⭐⭐⭐ "I am so thankful that I had Sean and his team to help me through this difficult process. Their compassion and knowledge really helped to guide me. My opposition was very challenging, which created a lot of strain and stress for me, but Sean and his team were always quick to explain the situation and what our plan of action would be. If it weren't for their understanding, confidence, and support, I probably would have given up. Not only did they understand the legal process, they understood the mental process as well. Sean and his team picked up on this several times, such as when I was dragging my feet in the beginning because I was still in disbelief that it was all happening. Even with deadlines looming, they did not quit on me. Sage advice was given and they helped me through it…. I am truly grateful for the help, guidance, and perspective that was provided to me." –Charles R.
Schedule a Confidential Consultation Today
"*" indicates required fields