When Your Ex Refuses to Pay Child Support: Dos and Don'ts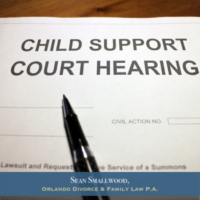 What to Do When Your Ex Refuses to Pay Child Support
We'll go into more detail with each option, but when your ex refuses to pay child support, here's a short list of what to do:
Attempt to communicate with your former spouse about the child support payments they owe
Take legal action with the help of a family lawyer
File contempt proceedings
Petition the court to withhold your ex's income
File a Writ of Execution
File for a Judgment Plus Interest
Petition for Imprisonment
Despite the good intentions behind Florida's child support laws, it can seem like a no-win situation when parents who can't get along as a couple still have to make financial decisions about child support.
Being required to pay for the raising of children during times when they are not with you makes many child support-paying parents resentful.
Those lyrics that many of today's parents grew up with still touch a nerve, from Outkast's lament about child support payments being diverted so that the narrator's ex-mother-in-law could pay her bills to Kanye West's tale of an ex who spent child support money on cosmetic surgery for herself.
Disputes over child support can prolong the bitterness between divorced couples, but it is important to keep the child's best interests in mind.
An Orlando child support lawyer can help you if your ex is not holding up his or her end of the child support agreement. Contact us to book an initial consultation by calling (407) 574-6155 or emailing us.
Table of Contents
Here are some common child support-related problems and how to address them.
When Your Ex Refuses to Pay Child Support You Have Legal Options
The Child Support Enforcement Act of 1984 allows district attorneys to assist in the collection of court-ordered child support payments from parents who refuse to pay. They also allowed actions such as state income tax refund intercepts, real property liens, and credit reporting on delinquent accounts.
The delinquent parent is typically served with papers by the district attorney from the family court in the area, requesting a meeting to establish a payment plan. The papers also typically warn that failure to comply with the terms may result in jail time.
However, incarceration is usually ineffective and only used as a last resort, since the incarcerated parent cannot earn money while in jail and thus be unable to pay child support.
Instead, the district attorney in your court may impose other legal consequences for non-payment.
The Consequences of Refusing to Pay Child Support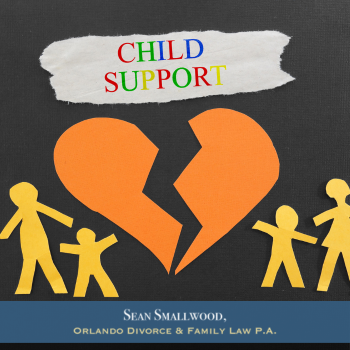 If your social circle includes any single or divorced parents, then you have probably heard plenty of stories about what a struggle it is to collect child support from their exes.
As family law attorneys in Orlando, we see this first-hand.
You have probably also heard tales of deadbeat parents who refuse to work or who lie about their income in order to avoid paying child support.
Since it is virtually impossible to force someone to pay money they claim they do not have, Florida courts impose a variety of consequences on parents who fail to pay child support even after being ordered by a court to do so.
These are some of the consequences parents who are delinquent in paying child support can face.
Losing points from their credit score
Driver's license suspension or revocation
Professional license suspension (if the parent works in an industry that requires workers to be licensed, such as an electrician or a commercial vehicle driver)
Garnishing wages (taking a portion of the parent's paycheck and putting the money toward child support payments)
Withholding federal tax refunds
Seizing property
Criminal charges
Yes, it is possible for parents who do not pay child support to go to jail, but this consequence is only a last resort. Having a criminal record certainly does not make it easier for people to find gainful employment.
What to Do If Your Child Support Payments Are Too High
The amount of child support ordered by the court is based on both parents' incomes at the time the order is issued. If you lose your job and cannot find a new job that pays as well as your previous one, you have the right to petition the court to modify your child support order.
If your financial hardship is caused by having another child with someone other than the parent of the children for whom you are currently paying child support, though, the court is unlikely to lower the amount that you are being required to pay.
Trying to Dodge Child Support Is Almost Always Futile
If you are frustrated by your ex's inconsistent record of paying child support on time or, conversely, if you are grumpy about the fact that your ex is taking you to court about child support, know that you are not alone.
According to data from the Florida Department of Records, the state distributes more than $1.6 billion a year in child support payments to families, with most parents who pay child support being men.
Why is child support so widespread in Florida?
It is because Florida takes seriously parents' financial responsibility toward their children.
Whenever a couple with children younger than age 18 gets a divorce, the court makes a decision about how they will continue to support their children, which usually involves one parent paying child support to the other.
It is easier for never-married couples to avoid the notice of the courts.
If you were never married to your ex with whom you have a child, you must initiate a court case seeking child support. Likewise, if a never-married parent applies for public assistance, the court will require the ex to pay child support if the ex is not already paying.
Is Your Ex Refusing to Pay Child Support? Contact Sean Smallwood, P.A. Today
If your ex is refusing to pay child support, leaving you alone with the financial responsibility for supporting your children, you may need the services of a lawyer to help you collect the child support payments owed to you.
Contact our family law attorney in Orlando, Florida for a consultation by calling (407) 574-6155 or emailing us.
What Our Clients Say
These are just some of our 74+ Google reviews.
⭐⭐⭐⭐⭐ "My divorce case started against long odds, and Sean let me know that. But he dedicated himself to getting the most favorable outcome possible. I felt confident in his handling of the case as he always kept me informed and made himself available for any concerns I had. He also treated me as more than just another case number. but was genuinely concerned about me leading up to and during the hearing. I feel blessed to have had Sean as my attorney and would not hesitate to recommend him to family and friends." –Paul W.
⭐⭐⭐⭐⭐ "Sean and his team were a blessing, if it wasn't for them I wouldn't have been able to be a part of my children's lives, I will forever be grateful for them. I went from being able to only see them a few hours a week to 50/50 custody. Thank you so much." –Kurt E.
⭐⭐⭐⭐⭐ "Sean Smallwood is someone I would highly recommend if you're going through a custody case. His team is dedicated and share the same vision…. The end result was more than I had expected in a great way. I would definitely refer him to friends and family." –Charlie C.
Schedule a Confidential Consultation Today
"*" indicates required fields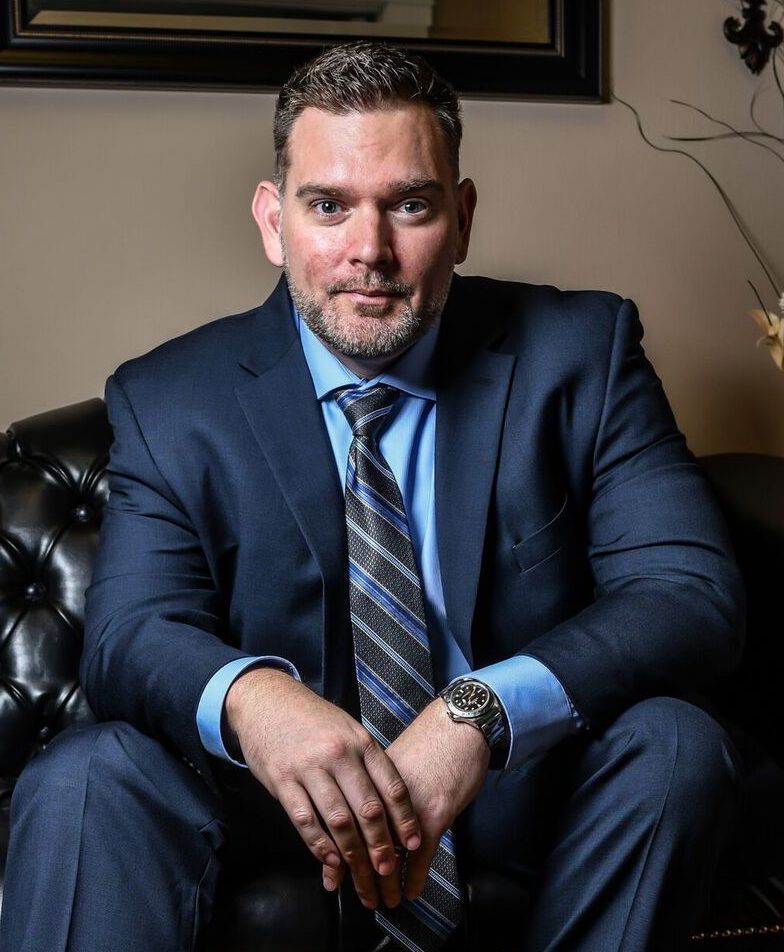 Sean Smallwood is an Orlando divorce attorney for the law firm Sean Smallwood, Orlando Divorce & Family Law P.A. where he represents clients in all areas of family law and divorce. 100% of the practice is devoted to family law. As an attorney in Orlando, he has helped many families with a wide variety of family law cases including Divorce, Child Custody, Child Support, and many other issues.