Orlando High-Asset Divorce Lawyer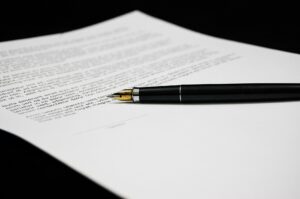 When you're searching for an Orlando divorce lawyer and you have significant assets, property division and alimony can quickly become points of contention and stress during the divorce process. Spouses may own multiple pieces of real estate, or they may have important interests in a business, together or separately. High net worth couples often have demanding jobs, and divorce can affect one's focus and productivity, which only works to exacerbate the stress that's already there. The Law Offices of Sean Smallwood, P.A. has experience handling high-asset divorce cases, and we can help you successfully overcome divorce with your life and your livelihood intact.
High-Asset Divorce Issues
There are several unique considerations in high-asset divorce cases. For one, it can be difficult to identify and categorize assets. There may be some assets that were owned before the marriage that may be considered separate; however, some of these assets can still be affected by the divorce because the amount of appreciation of these assets may be deemed marital property. Significant assets may also raise various tax issues. Such tax issues may relate to business entities, real estate, investments, international assets, insurance, retirement plans, alimony, and more.
Valuing Your Business as a Marital Asset in Florida
High-asset divorce cases frequently involve businesses that are owned and operated by one or both spouses. To value your business as a marital asset for purposes of property division, you can generally use one of three methods—the market approach, the asset approach, or the income approach. With the market approach, your business is compared to similar businesses that have recently sold to determine its value. For the asset approach, you must subtract your business's liabilities from its assets. And the income approach determines a business's value by comparing its current profitability with its projected growth. Annual statements, accounts receivable, company debt, and goodwill in the industry may all be considered.
While the income approach is the most common way to value a business as a marital asset, it's important to know you have options, and one of the other approaches may work better for you, depending on your circumstances. As an experienced Orlando High-Asset Divorce Lawyer, Sean Smallwood, P.A. can help you determine and apply the business valuation approach that best protects your business interests.
Speak to an Experienced Orlando High-Asset Divorce Attorney Today
If you're concerned about protecting your assets during the divorce process, please contact The Law Offices of Sean Smallwood, P.A. in Orlando. In most situations, having significant assets opens doors, and divorce is no different. But here the door is open to losing property and interests you've worked hard to earn. We can help you protect those interests and ease the stress of divorce. Sean Smallwood, P.A. is a high net worth divorce attorney in Orlando that you can trust.
What Our Clients Have To Say On Google:
"Before we hired Sean a few years ago my wife researched heavily to find the best attorney. I will admit I was hassent when she told me the price and how amazing he was but I trusted her decision that he was the man for the job. We hired him and I can honestly say he was the right man for the job. He is very affordable compared to other attorney's. He is also very knowledgeable and honest he will tell you straight up the the worst outcome possible and the best. His office always answer the phone and emails in a very timely matter. We believe he is the best in the business."

Travis O
May 2020
⭐⭐⭐⭐⭐
Schedule a Confidential Consultation Today
"*" indicates required fields