---
BEST Orlando Divorce Lawyer Near You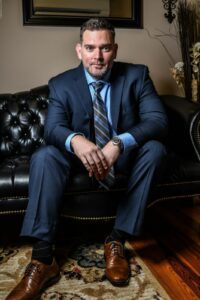 Sean Smallwood is an Orlando divorce lawyer near you who focuses exclusively on divorce and family law and proudly serves all areas of Orlando, FL, including Orange County, Florida, downtown Orlando, Lake Nona, Doctor Philips, Apopka, Windermere, College Park, Delany Park, Winter Garden, Maitland, Lake Eola Heights, Baldwin Park, Thornton Park, Hunters Creek, and the surrounding areas.
If you are facing a divorce in Orlando, FL you can rest assured that our compassionate divorce lawyers have helped many clients get results over the years and can help you too. Give us a call today at 407-574-6155 or visit us in person at our office conveniently located in the Central Business District in the former Bank of America building.
390 N Orange Ave Suite 2300-M,
Orlando, FL 32801
407-574-6155
Available Monday to Friday between 9 am to 5 pm
Best Orlando Divorce Law Firm Near You
Family Law Attorney Sean Smallwood has been featured by Super Lawyers, is rated "Superb" by AVVO, and has been recognized as one of the "10 Best in Client Satisfaction" by the American Institute of Family Law Attorneys, was named one of Orlando's Legal Elite Rising Stars by Orlando Style Magazine among other recognitions. Contact us today to find out how we can assist you.
Orlando Divorce Lawyer & Case Strategy
When developing a divorce case strategy, our Orlando divorce lawyer near you will begin from the moment you first call our office. An intake paralegal will listen carefully to the facts of your situation and take detailed notes for the attorney. Our team of experienced divorce attorneys will always maintain a caring and professional approach to your situation throughout the intake process.
When you come in for a consultation, we will listen carefully to your perspective on the case and will pay close attention to your goals in the case. At this point in the process, we will determine if we are a good fit to represent you on your case and what your odds of success may be. Next, we will create a strategic roadmap to be followed during the case that is aimed at working the case up in a way that will provide the maximum incentive to the other party to settle the pending legal matters in a way that you are satisfied with.
Depending on how complex the facts of your divorce case are, our approach may include intensive discovery demands, depositions, emergency motions to the court, face-to-face meetings with the opposing attorney, guidance as to proper communication with the other party in divorces involving child custody, and many strategies.
Annulment vs Divorce in Florida
Maybe you are wondering why you need a lawyer for an annulment. Well – an annulment works much like a divorce, with some differences. It's important to have a lawyer to represent your best interests when you're seeking an annulment – we can help.
Our goal in representing you for your legal issues is to showcase our litigation skills so that you all feel we are providing the zealous representation in your difficult situation that you expect when you retain our family law firm. Whether your case settles at meditation or goes to trial, we will provide the help you need to move on with your life.
Contested Divorce in Orlando
We also feel very strongly that many people seeking the best divorce attorney in Orlando, Orange County, Florida, and other areas of Central Florida have not explored every possible option to avoid divorce, and that is why we encourage every potential client to at least try to seek marriage counseling before finalizing their case. We also believe that every Orlando, FL divorce lawyer should be advising their clients that a reasonable settlement is in these best interests.
A contested divorce is any divorce where a case has been filed and the parties to the divorce are not in total agreement on how the issues in the case should be resolved (in general, an "uncontested divorce" is where the parties agree). The most common legal issues that can cause an Orlando, FL divorce attorney to go through contested litigation are child custody issues, child support issues, spousal support, the division of assets, and the division of debts. The most common of these is child custody in divorce.
All contested divorce actions will need to go to court-ordered mediation, and our experienced divorce mediation lawyers will work hard to achieve an amicable resolution to every dissolution of marriage. The good news is that many cases settle at mediation and do not need to go any further in the litigation process. However, if the parties do not settle their issues at mediation, then they will need to get ready for trial.
Uncontested Divorce in Orlando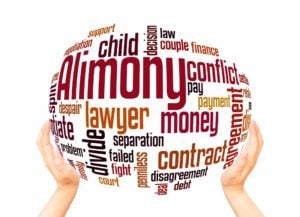 Our uncontested divorce attorneys will always seek a peaceful path for your Orlando, FL divorce or family law case, and are experienced in obtaining peaceful settlements without the need for costly litigation. This is part of our commitment to provide the best legal advice when we represent clients who need our help to advocate for their rights.
Other cases will settle after the discovery process at a mediation conference. When either of these happens it means that the remainder of the case proceeds on an uncontested basis. Uncontested divorce cases still need to go in front of a judge for a final determination of the dissolution of the marriage, but, only one of the parties needs to attend any hearings of this type only last a few moments.
Your Orlando family lawyers will explain to you that the case can only move forward as an "uncontested" case only when the parties to the case are in complete agreement on all issues. Any disagreement on any issue would require litigation of your case, which is why having a good strategy and an ability to negotiate is crucial to your case. Our contested divorce lawyers in Florida can help you.
Whether you have a divorce, marital, or other family law issue, sometimes there is no choice for parents other than to involve the divorce courts.
Orlando family lawyer Sean Smallwood is familiar with a wide array of legal issues and strategic maneuvers that need to be addressed in your family law case in order to maximize the odds that you will obtain the best possible result while spending as little in attorney fees as possible.
Parents who are going to court need to remember that regardless of any emotional hurts they may have toward the other party, the courts will be looking to make sure that everyone's conduct during the case is going to benefit the best interests of the children involved in the case.
Call Our Divorce Lawyers Near You Today To Discuss Your Case: 407-574-6155
Orlando Divorce Costs & Attorney Fees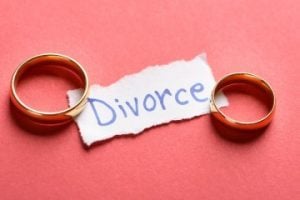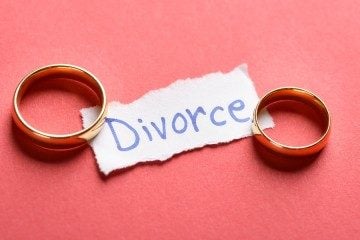 Divorce cost in Florida is one of the most important factors that people facing a divorce will initially have to deal with.
While every divorce attorney may charge a slightly different retainer to start work, it is universally understood that divorce and family law lawyers in Orlando, FL charge a specific hourly rate for their time, they keep track of how much time they spend on your case and then bill that time against your retainer.
There are two common types of fee structures that one will usually see. These can be grouped into one of two classes: Non-refundable fees or Refundable fees.
Non-refundable fees are by far the most common type of fee charged by an Orlando divorce attorney near you. The main drawback to these types of fees occurs when a case settles early or a client wants to change to a different attorney. Often these clients will ask about a refund of remaining funds only to be told: "Sorry, that was a non-refundable fee". You should always be educated on what a nonrefundable retainer entails.
"When people find out that we offer refundable fees, I think they realize that they really can trust us as their divorce and family law attorney." –Sean Smallwood, Esq.
At our Orlando divorce law firm near you, the majority of our dissolution-of-marriage clients are quoted a refundable deposit amount. Since the fees are refundable any unused portion at the end of the case will be given back to the client and the law firm will not keep funds that are not actually earned by performing work on the case.
Under this fee structure, the divorce law firm is essentially doing the work in advance on a monthly basis before getting paid. This also increases the firm's incentive to do great work for our clients, knowing that they can take their funds elsewhere if they are not satisfied.
Orlando Family Law Attorney for Complex Issues
We are often tasked with many highly complicated legal issues to tackle in a dissolution of marriage litigation. The list of these legal issues is extensive, and if any of the following applies to your case, then you need an experienced family law attorney on your side.
Family Law Attorney Near You
Family law covers a wide range of domestic cases, from divorce and paternity to child custody and child support. If you're in need of an Orlando family law attorney near you, Sean Smallwood is experienced in all areas of family law and can provide you with the assistance you need. We understand that family law litigation can be very stressful for those involved. That's why our firm does everything we can to reduce the conflict by negotiating fair settlements for our clients. We believe this is the best way to resolve these types of cases and help our clients move on with their lives.
Child Custody Lawyer Near You
Any divorce in Florida involving children under the age of 18 will need to have a determination made by the divorce court regarding child custody. This will include a review of the statutory factors for a child's best interests and a comparison of the facts of your case to see which parent has acted in the children's best interests. Part of this process includes establishing parental rights and creating a parenting plan. Our Orlando paternity lawyers and our parenting plan attorneys are intimately familiar with Florida's parenting plan requirements. If you're facing child custody issues it's essential to seek guidance from a child custody lawyer in Orlando who can protect your rights and advocate for the best interests of your children.
Emergency Custody
There are often emergency custody situations in the divorce case that require the judge to step in and make immediate temporary orders on time-sharing issues. This will only happen in situations where the children's emotional or physical safety is in jeopardy. Our family law and divorce attorneys near you in Orlando, FL understand how an emergency motion must be crafted in order to receive the best opportunity to be addressed by the court.
Child Support Lawyer Near You
Once child custody is addressed, and the parties to the action have exchanged their financial discovery, the divorce lawyers will run child support guideline calculations to determine how much financial support the child is entitled to receive. These days the majority of child support payments are made via income withholding orders which deduct the support payments from the obligor's paycheck.
Dividing the Marital Home
When the parties to the divorce own a home, then your divorce lawyers in Orlando, FL will need to address who will have exclusive use and possession of the home, who will pay the mortgage, whether the home will be sold via a petition for partition, and how the equity in the home will be divided.
Division of Assets
Any asset that was obtained during the marriage will likely need to go through a property division lawyer as they are subject to equitable distribution via the division of assets. This means that each party to the case is entitled to half of the value of the asset. This division will apply to anything of value including cars, collectibles, gun collections, retirement accounts, military pensions, businesses opened, and the list goes on. Very often it becomes necessary to enlist the help of a business valuation expert, forensic accountant, or other types of professional appraisers in order to accomplish this in a fair and equitable way.
Division of Debt
When it comes to the division of debt, just like assets are subject to equitable division in the divorce, all debts are also subject to be divided. It is very common for one spouse to request more of the assets and less of the debt, however, the courts will generally attribute half of the debt to each party in the divorce unless there is a substantial disparity in the incomes of the parties that would lead the court to do otherwise. Divisible liabilities include any kind of debt such as credit card debt, auto loans, IRS debt, student loan debt, personal loans, second mortgages, and many others. It is always a good idea for anyone going through a divorce to request a copy of their credit report in order to ensure that there is no marital debt that they are not aware of before entering into a settlement or going to court for trial.
Divorce Discovery
In Orlando, Florida, and throughout the entire state, anyone going through a contested divorce will need to comply with rule 12.285 which governs mandatory financial disclosure for dissolution of marriage actions in the state of Florida. This basically means that within 45 days of the summons being served on the respondent both parties will need to file and serve a fully executed financial affidavit, three years of tax returns, three months of bank statements for personal accounts, 12 months of savings account statements, three months of pay stubs, a copy of any deeds to real estate owned for the last three years, a copy of a residential lease if you are renting, the most recent statement from your retirement account, and health insurance card copies. It is very common for additional discovery demands to be filed that would require each party to turn over even more information than this. The most common additional discovery demands include a request for the production of documents and Florida standard interrogatories.
Spousal Support
Alimony (or spousal support) in Orlando, Florida was created as a tool to ensure equity in each party's ability to leave the marriage and support themselves based on the standard of living that was established during the marriage. The courts will generally examine the length of the marriage and the financial positions of each party. The analysis for the length of the marriage is broken up into three parts short, moderate, and long-term. The standard for financial ability is summed up by saying that the requesting spouse needs to demonstrate that they have a need for alimony and that the other spouse has the ability to pay. Alimony cases require a great deal of strategy and can be extremely complex when it comes to supportive relationships, in-kind income, and using equitable division strategies to increase or minimize one's need. If you're navigating complex alimony and custody matters, consult an alimony and custody lawyer in Orlando who can provide you with guidance and representation tailored to your unique situation. Be sure to also read up on the 5 things to know when determining spousal support.
In recent news, as of July 2, 2023, Florida Governor Ron DeSantis signed the Alimony Reform Measure into law which has significant differences as it pertains to alimony payments. If you have questions and need to understand the differences in permanent vs. temporary alimony contact our spousal support attorneys near you today for a confidential case evaluation.
Need the Best Divorce Lawyer Near You in Orlando, FL?
We understand Florida divorce law and work to strategically obtain the best outcome for your divorce or family law case, whether by amicable settlement or in a court of law.
Our Orlando divorce lawyers near you understand the emotional aspect of every case, and our law firm pays close attention to protecting children from the damage that legal issues in a complex divorce or family law matter can inflict in Orlando, Florida.
The Florida divorce process is complicated. Whether you have been a victim and need the help of a domestic violence attorney, or are faced with a dissolution of marriage, or other family law matter involving time-sharing with children, spousal support, property division, attorney's fees, or any other associated legal issues, it is highly recommended that you consult an experienced divorce attorney in Orlando, FL.
Filing for divorce in Florida is a legal process that requires careful consideration and preparation. From the initial consultation, you will rest assured that you have found a divorce advocate who cares about and puts your best interests first. Contact us today!
Orlando Divorce Frequently Asked Questions (FAQs)
We receive countless questions every single day regarding divorce issues in Florida and we do our best to write legal blog posts for our blog that address these FAQs. We have also begun filming short informational divorce attorney videos which we also post on our website. Some of the recent videos that we have created which address some common divorce questions are included above.
Divorce Involving Children With Autism
Divorce involving children with autism is a very complicated area of divorce when the case involves children with special needs such as autism. When a child has a disability or special need there is always a laundry list of therapy appointments, doctor appointments, and school meetings that are scheduled and that the parents are expected to attend. It is very important for any parent going through a divorce and dealing with custody issues that involve children with special needs to be as involved as possible in these types of appointments and therapies.
Divorce and Domestic Violence in Orlando
One very common and very heartbreaking legal issue that divorce attorneys in Orlando have to grapple with on a regular basis is divorce including allegations of domestic violence. One of the biggest problems with domestic violence allegations coming out during the divorce is the fact that there are a very large number of petitioners who make false or exaggerated claims of domestic violence in order to gain an advantage in the case. Because of this fact, the courts are very cautious when evaluating allegations of domestic violence and sometimes may even be forced to deny claims of violence even when they are legitimate. When someone is a victim of domestic violence they will go to the clerk of court office and complete a petition for protection against domestic violence. A duty judge will review the petition to see if the allegations if assumed to be accurate, would satisfy the statutory requirements for an order of protection to be entered. If it is granted it is temporary and an evidentiary return hearing is scheduled within a couple of weeks to decide if the injunction will be made permanent or will be dismissed.
It is very common for there to be a need to request a temporary relief in divorce order. This can be for temporary custody, temporary child support, temporary alimony, temporary equitable division, or temporary attorney's fees. Here in Orlando, Florida, there is an administrative order that states that the case must have been through the first mediation before one can request a hearing for temporary relief.
Divorce and Child Relocation
Whenever it comes to divorce and child relocation, where one of the parents wishes to change the child's residence to a distance greater than 50 miles, there is a need to file a specific type of petition requesting a relocation. Relocations are a highly complex area of family law and require a high degree of strategy. It is recommended to retain the help of a child relocation attorney to help you navigate these matters.
Dividing a Marital Business
Dividing a marital business is essentially any business that is opened during the marriage and is subject to equitable division just like most other marital assets. If the parties are not able to agree on the value of the business then a business valuation expert must be retained in order to address business value. Though the business is rarely sold in order to achieve division, the lawyers must figure out realistic ways to achieve equity.
Modification of Custody After Divorce
After the final judgment has been entered there is always a possibility for modification of custody after divorce, modification of parenting plans, child support payments, and alimony payments. Anyone asking for a modification must assert a substantial change in circumstances as this is what the statute requires. The key takeaway here is that if there has not been a sufficient change in circumstances then the petition for modification likely will not survive a motion to dismiss.
In Orlando divorce cases, it is uncomfortably common for a party to attempt to conceal income from the court. This can be done in an attempt to reduce support payments and may require additional financial discovery, depositions, non-party subpoenas, and other maneuvers to uncover.
Florida law regarding grandparents' rights is limited and specific. Our grandparents' rights attorneys in Orlando can help.
Men can face certain pitfalls during the divorce process. Our men's divorce lawyer in Orlando is ready to help.
Divorces can become more complicated when they involve high-net-worth individuals. Our Orlando high-net-worth divorce attorneys have the experience you deserve.
Prenuptial Agreements & Postnuptial Agreements
Our experienced prenup lawyers in Orlando can help you create prenuptial and postnuptial agreements.
Sean Smallwood, P.A.
390 N. Orange Avenue
Suite 2300-M,
Orlando
,
Florida
32801
United States (US)
Phone:

4075746155
Email:

[email protected]
Schedule a Confidential Consultation Today
"*" indicates required fields
View More
View More Arrow