---
Orlando Divorce and Family Attorney
Sean Smallwood is an Orlando divorce and family attorney who practices only divorce and family law in Orlando Florida.
If you need a divorce lawyer for child custody, paternity establishment, or family law you can rest assured that we have helped many clients get results over the years and can help you too. Call an experienced Orlando family law attorney Now 407-574-6155
We work to strategically obtain the best outcome for your dissolution of marriage or family law case whether by amicable settlement or in a court of law.
Our Orlando divorce attorneys understand the emotional aspect of every case and pay close attention to protecting children from the damage that a divorce or family law matter can inflict.
Need to discuss your situation now? Call 407-574-6155
Orlando Divorce and Family Videos To Help Your Situation
Uncontested Divorce and How Not to Mess One Up
How Much Should I Pay For An Orlando Divorce and Family Attorney?
Orlando Family Law Attorney Here For You
We also feel very strongly that many people seeking an Orlando family law attorney have not explored every possible option to avoid divorce and that is why we encourage every potential client to at least try to seek marriage counseling before finalizing their case when
"When people find out that we offer refundable fees I think they realize that they really can trust us as their divorce and family law attorney"

Sean Smallwood, Esq.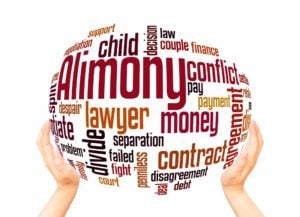 What If I Do Not Want To Fight And Only Want An Orlando Divorce and Family Lawyer To File An Uncontested Divorce For Me?
Many cases are resolved peacefully early in the process and without the need for costly litigation. Others will settle after the discovery process at a mediation conference. When either of these happens it means that the remainder of the case proceeds on an uncontested basis.
Uncontested cases still need to go in front of a judge for a final determination of the dissolution of the marriage, but, only one of the parties needs to attend any hearings of this type only last a few moments.
Your Orlando divorce attorney will explain to you that the case can only move forward as an "uncontested" case only when the parties to the case are in complete agreement on all issues.
Any disagreement on any issue would require litigation of your case which is why having a good strategy and an ability to negotiate is crucial to your case.
 Experienced Family Law And Divorce Attorney – Sean Smallwood
Whether you have a divorce or other family law issue sometimes there is no other choice for parents other than to involve the divorce courts.
Orlando family lawyer Sean Smallwood is familiar with a wide array of legal issues and strategic maneuvers that need to be addressed in your family law case in order to maximize the odds that you will obtain the best possible result while spending as little in attorney fees as possible.
Parents who are going to court need to remember that regardless of any emotional hurts they may have toward the other party the courts will be looking to make sure that everyone's conduct during the case is going to benefit the best interests of the children involved in the case.
We are prepared to help without requiring you to come to use during this COVID-19 pandemic we are still here to help you safely get a divorce.
View More
View More Arrow