Divorce and Porn Addiction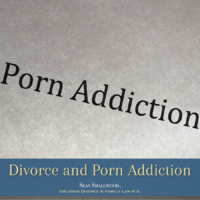 On this page:
Considering Divorcing a Porn Addict?
There is a new epidemic that is lurking behind the scenes, it's become a root cause of at least fifty percent of the divorces reported in the United States.
Divorce over porn.
The issue of porn addiction and divorce is an extremely serious issue that everyone needs to be aware of.
In a 2006 study, it was found that 86% of individuals aged 18 to 49 view porn. It's no wonder that divorce due to porn has such an impact on divorce rates. Marriage counselors, as well as divorce attorneys, have taken notice of this growing problem in recent years.
This is not an article that intends to shame anyone for their lifestyle choices or what they decide to do in their spare time, but the statistics are somewhat alarming. 86% of married people aged 18 to 49 are viewing porn, which is highly addictive and utterly destructive to the intimacy that is necessary to maintain a healthy relationship with a spouse.
If your spouse was experimenting with some other type of highly addictive behavior such as the use of crack or heroin you would sit up and take notice. In many cases, the use of porn is not much different and requires everyone's constant vigilance.
Divorce due to porn addiction is not uncommon.
Recognizing the Effects of Porn Addiction and Divorce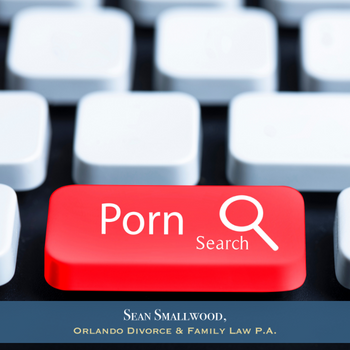 All the way back in 2002 the American Association of Matrimonial Lawyers (AAML) questioned 350 divorce attorney members and discovered that about 60% of those polled had noticed that Internet porn played a significant role in divorces with excessive interest in online porn contributing to more than half of the divorces that they saw.
Now, I don't know if you caught this or not, but the Internet itself, the number of websites, and everyone's quick pocket access to the Internet have increased dramatically from 2002 until now.
I believe that it would not be unreasonable to assume that these numbers discovered in 2002 would be significantly higher in 2023. Any way you cut it, divorce and porn is a big problem.
In 2005 Dr. Jill Manning, a licensed family and marital therapist presented the results of her research to the Senate in the hopes of gaining some traction in addressing this looming crisis. Her findings suggested that as of 2005 56% of divorces were contributed to by one of the partners having an obsessive attraction to pornography.
Again, the growth of the Internet and the ease of access to the web has exploded between 2005 and today leading to the realistic conclusion that these pornography divorce numbers have probably increased dramatically since then.
Dr. John Gottman, of the Gottman Institute, is another example of a well-known professional in this field whose experience and research have made him a staunch advocate against the use of porn by married individuals stating that it is destructive to intimacy.
As Dr. Gottman sees it intimacy is a vital component of a successful relationship and provides necessary emotional communication between spouses. However, when one of them is viewing porn they are obtaining that intimacy from an outside source and without even realizing it they are cutting their partner off from that intimate connection.
Over extended periods of time, this loss of intimacy is devastating to a marriage making it difficult for any marriage to survive.
Another destructive result of porn use according to Gottman, is the fact that the porn user becomes accustomed to being in complete control of the sexual experience. This leads to them having unrealistic expectations, even if they don't realize it, to be in complete control of the sexual experience with their partner.
Unfortunately, that is not a realistic view of healthy sex and can easily cause one or both of the partners to become disenchanted at the thought of sex with their partner and can lead to serious long-term consequences such as loss of intimacy and even divorce.
What Do I Do if My Partner Is Addicted to Porn?
There are many similarities between treatment for porn addiction and treatment for substance abuse.
First, the partner with the obsessive attraction to porn needs to acknowledge that there is a problem that needs to be addressed.
Until they admit to themselves and their spouse that this is an issue most people will not be able to emotionally and spiritually commit the necessary effort needed to effectuate a solution.
Next, there needs to be absolute admission to the other partner of all conduct to the point where there are no more secrets.
When secrets or details of conduct are withheld from the other partner there is an open door to relapse as well as eternal suspicion and lack of trust on the part of the partner who was not engaging in the porn use. Complete and absolute admission to your partner is usually an important step in beginning the healing process and building trust for the future.
In many cases, sex addiction therapists even send their patients for monthly, quarterly, and yearly polygraph tests to ensure that they are not keeping secrets from their spouse and that there has not been a relapse.
Though this may sound extreme, the goal of this therapy is to save a relationship and a necessary part of saving that relationship is the non-porn-using partner's ability to trust again and that will be dependent on their confidence in the fact that their partner is no longer engaging in the obsessive porn use.
Of course, there must also be a strict cold-turkey end to any and all viewing of pornography. This can be a challenge for many couples due to the fact that sexually suggestive material can be found everywhere in our society today. From billboards to magazines, and especially on television sex and sexually suggestive material is everywhere and is a huge potential trigger for the porn addict to relapse toward a "porn divorce."
If you are facing a divorce due to a spouse's porn addiction, then we normally recommend seeking intensive therapy for porn addiction in addition to couples' therapy before you file for divorce. We have recommended providers that we can refer you to based on your individual circumstances.
If, however, the therapeutic process is unsuccessful and there is no other option but divorce then there will be a complex web of legal issues that will need to be navigated through in the divorce process.
Ready to Speak with a Divorce Attorney?
If you go searching on Google for "porn addiction divorce lawyer near me" or something similar, you might find some inaccurate results. Our Orlando divorce lawyers can assist you through this process not only by providing zealous legal representation but also by having an awareness of the emotional path that you have been navigating leading up to this point.
Speak with an experienced, compassionate Orlando divorce attorney at the office of Sean Smallwood, P.A., to discuss your situation and initiate the divorce process. Call us at 407-574-6155 or email us.
Schedule a Confidential Consultation Today
"*" indicates required fields
What Our Clients Say
These are just some of our 74+ Google reviews.
⭐⭐⭐⭐⭐ "My divorce case started against long odds, and Sean let me know that. But he dedicated himself to getting the most favorable outcome possible. I felt confident in his handling of the case as he always kept me informed and made himself available for any concerns I had. He also treated me as more than just another case number. but was genuinely concerned about me leading up to and during the hearing. I feel blessed to have had Sean as my attorney and would not hesitate to recommend him to family and friends." –Paul W.
⭐⭐⭐⭐⭐ "Sean and his team were a blessing, if it wasn't for them I wouldn't have been able to be a part of my children's lives, I will forever be grateful for them. I went from being able to only see them a few hours a week to 50/50 custody. Thank you so much." –Kurt E.
⭐⭐⭐⭐⭐ "Sean Smallwood is someone I would highly recommend if you're going through a custody case. His team is dedicated and share the same vision…. The end result was more than I had expected in a great way. I would definitely refer him to friends and family." –Charlie C.
Resources: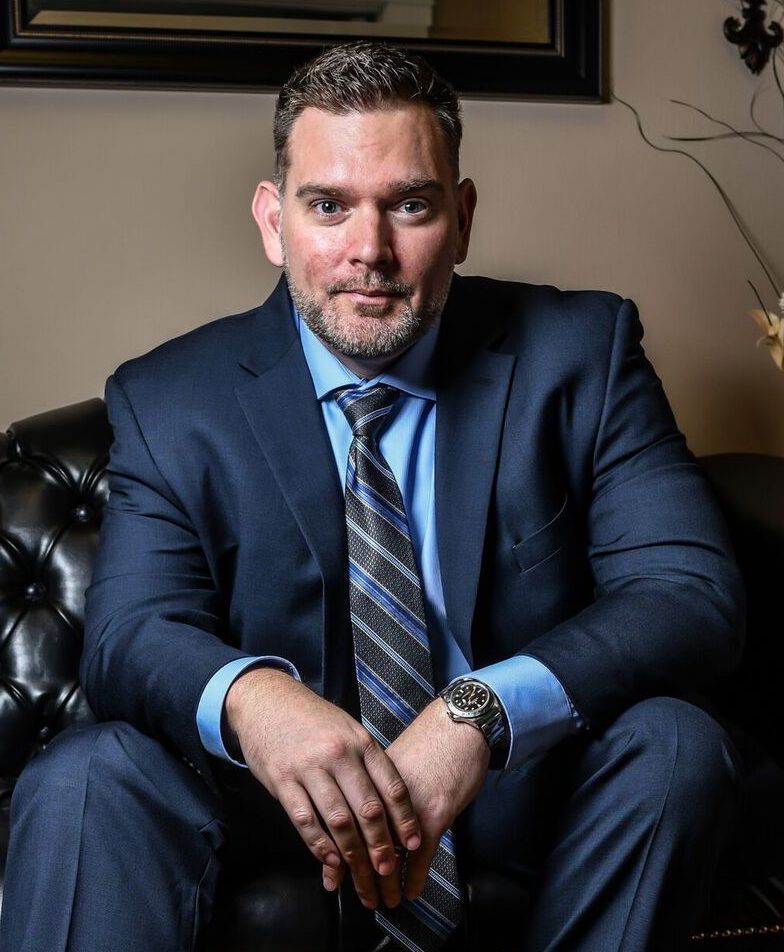 Sean Smallwood is an Orlando divorce attorney for the law firm Sean Smallwood, Orlando Divorce & Family Law P.A. where he represents clients in all areas of family law and divorce. 100% of the practice is devoted to family law. As an attorney in Orlando, he has helped many families with a wide variety of family law cases including Divorce, Child Custody, Child Support, and many other issues.