Uncontested Divorce in Florida: When Is It the Right Option?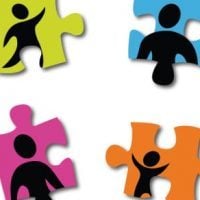 When you hear the word "divorce," what do you imagine in your head? Is it two soon-to-be-former spouses yelling at each other in court, their children crying, and indifferent judges banging the gavel against a wooden table?
Well, it does not have to be this way.
More often than not, divorces in Orlando and all across Florida have nothing to do with this classic – yet illusory – depiction.
Though, of course, divorces that cannot be resolved through mediation before a trial can turn into a lengthy and complicated legal process with divorce attorneys on both sides fighting in the courtroom.
In all other cases where both spouses agree that their marriage is not working and they found some middle ground on various aspects such as child custody, property division, alimony, and child support, the spouses can opt for an uncontested divorce.
Schedule a free consultation with an Orlando uncontested divorce attorney from the office of Sean Smallwood, P.A., to determine whether your divorce issues can be resolved out of court and identify the optimal strategy for obtaining the most favorable outcome.
What is an Uncontested Divorce in Florida?
An uncontested divorce is a viable and recommended option only when you and your spouse have found consensus on such issues as:
Alimony
Division of marital property and debt
Child-related aspects of the divorce (custody, child support, parenting plans, and visitation)
If you opt for an uncontested divorce, all aspects of the dissolution of the marriage will be outlined in your marital settlement agreement.
How Long Does an Uncontested Divorce Take?
If a divorce petition along with the necessary paperwork were filed by an experienced Orlando uncontested divorce attorney, final judgment would be entered about 30 days after the filing date.
Under Florida law, a final judgment of divorce cannot be entered for at least 20 days from filing. If you chose the "no hearing" option when filing for divorce, neither you nor your spouse would need to appear in front of a judge in court.
In fact, you will not even have to visit the judge or clerk's office to obtain a copy of the final judgment as the document will be sent to your home address.
How to Get an Uncontested Divorce?
To start the process of an uncontested divorce, you are required to file a petition for divorce. Your divorce lawyer will access and fill out the forms for you to ensure that all of the necessary forms are completed.
Once you have filed the petition with your county clerk's office, copies of the court forms submitted by you and your lawyer must be served to the other spouse. The other spouse must file a response after the papers were served. If there is no response, the divorce case goes to the judge by default.
At this point, both spouses must exchange financial information about their assets, property, and debts. The presence of a lawyer is recommended when dividing up your property and debt to ensure the most favorable and fair outcome.
The divorce is granted after both spouses have reached a settlement agreement approved by the judge.
Speak with an Orlando uncontested divorce attorney at the office of Sean Smallwood, P.A., to discuss your situation and initiate the divorce process. Call at 407-574-6155 or complete our short contact form.
https://www.affordablefamilylawyer.com/a-new-study-reveals-the-top-4-reasons-for-divorce-in-the-u-s/