The Sean Smallwood, P.A. $500 College Scholarship Photo Essay Contest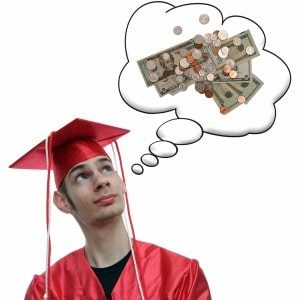 Photo courtesy of dreamstime.com. Due to lack of participation/submissions, the scholarship contest will not be held for 2018 as we work on better ways to get the word out about the contest so that we can bring it back as soon as possible.
The Law Offices of Sean Smallwood, P.A., an Orlando divorce law firm has always believed in the importance of giving back to the community and understands the pitfalls that college students face when it comes to paying for an education. it is for that reason that we are offering a $500 annual scholarship to a current or prospective college student. the scholarship will be awarded to the winner of our divorce photo essay contest pursuant to the criteria below.
Eligibility Criteria
Applicants must be currently enrolled or plan to be enrolled in a college or university for the current school year in the U.S. and Canada
Applicants must be in good academic standing.
Any applicant under the age of 18 must have permission from a parent or legal guardian.
Applicants must submit their proposed submission to the email address below providing applicant's name, address, and school currently attending.
Applicants must provide submissions via email in .jpeg format.
Photo essay contest deadline for submissions is December 31st each year and a winner to be chosen by January 15, 2016. the winner will receive a one-time $500 college scholarship.
Submissions should be sent to [email protected]
Please like and share our official Orlando divorce law firm and don't keep your submissions a secret, share it on the scholarship Facebook page as well.
Photo Essay Topic
Prospective applicants wishing to participate must submit a creatively made "photo essay" consisting of either a single photo, a college, or short series of photos (1 to 5) that tells a story about the following issue:
One of the most heartbreaking aspects of a divorce attorney's job is witnessing firsthand the damage that can be caused to children when parents engage in needless legal battles and/or attempt to use the children as tools to either punish the other parent or by influencing children to not want to spend time with the other parent. the long-term effects can be devastating to children when they are not given the opportunity to have a relationship with both parents. What do these effects on families look like? Use photos to tell your story. All applicants must strictly adhere to copyright laws and not submit other people's work without proper authority to do so. Self-shot photos are preferred over other people's work for that reason. (Please see additional terms below)
Upon closing of the application period, a winner will be chosen based on Creativity, Originality, and Vision.
Message From Attorney Sean Smallwood:
"When I first had the idea to provide this scholarship opportunity my hope was to increase awareness about issues in family law that adversely affect children. However, when reviewing the 2015 entries it became apparent that so many of you already know all to well the effects of conflict in custody litigation as evidenced by your entries reflecting your personal experience and those of close friends and family. Every single entry that we received in 2015 was well thought out and original. I want you to know that I personally reviewed every single entry and all your entries reminded me of why I chose to practice in this area of the law. Though we could only chose one winner we were touched by every photo sent to us and we look forward to your 2016 submissions."
Last Year's Entries Include: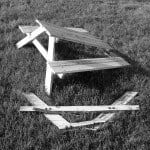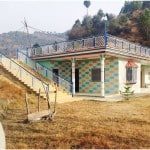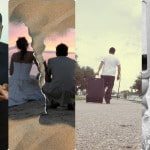 About the Firm
The Law Offices of Sean Smallwood, P.A. is a family law firm in Orlando, FL. to contact us call 407-574-6155
Other Sites Offering Scholarship Information
https://www.google.com/edu/scholarships/
https://studentaid.ed.gov/sa/types/grants-scholarships
https://scholarshipproviders.org
Terms of Use and Privacy Policy
By submitting your entry in this scholarship contest you agree that the Law Offices of Sean Smallwood, P.A. may use your photo submission for any purpose including, but, not limited to being displayed on this site and social media outlets. by your submission you warrant, guarantee, or otherwise promise that you, the applicant, have all rights for use and distribution of submitted photos and that you, the applicant, accept full responsibility for and copyright or other ownership violation associated with your submitted photo and hold the Law Offices of Sean Smallwood, P.A. harmless from any such infringement associated with your submitted photos. it is always recommended to use self-shot personally owned photos as copyright laws are strict and complex as they relate to posting photos online. the Law Offices of Sean Smallwood, P.A. values your privacy. This site does collect information about site visitors' time on site, the number of visits, etc. We do not distribute any visitor's personal information to third parties, however, photo submissions along with the submitter's name and educational institution attended may be displayed on this website and on social media outlets. for the firm's address and contact information is located on the "contact us" page of this site and if you do not wish to receive email communication then please email us at [email protected] with the subject line "privacy request". We look forward to reviewing your creative submissions. Good Luck!